Waypoint Custom Publishing Launches First Project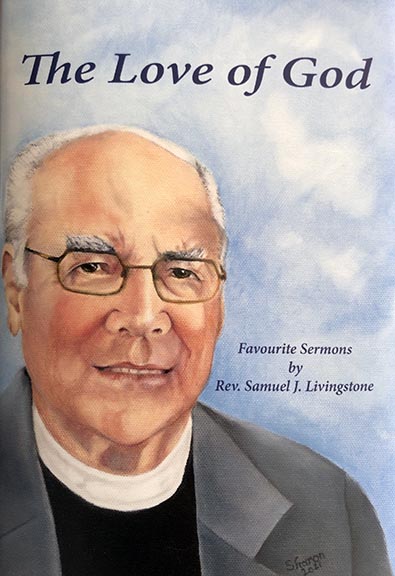 Waypoint Press and Marine Publishing is proud to announce the completion of our first custom publishing project. "The Love of God" is a 248-page memorial book of sermons, for private distribution, written by the Rev. Samuel J. Livingstone. Waypoint prepared the copy and illustrations, designed the interior and covers and arranged for printing in both hard cover w/dust jacket and trade paperback editions.
About Waypoint Press' Custom Publishing Service
There are a lot of stories that will never get told in print because they are too personal, are too specialized, or do not meet the marketing criteria of the large publishing houses. This doesn't mean they aren't good (but yes there are some real stinkers out there), it simply means they haven't found a home. The only option is to self-publish and that is an excellent option if it is done right.
Wending your way through the technical maze of the publishing world can be enough to put anyone off, but it isn't that difficult if you have help from someone who knows the business and has your interests at heart. That's where Waypoint Press and Marine Publishing's Custom Publishing Service comes in.
With more than 40 combined years of experience Waypoint's talented artists can: provide substantive and copy editing; prepare your illustrations and images to meet publication standards so they will look great; design your book's pages then lay them out so you have the perfect book; and arrange for short-run (less than 200 copies) or volume printing (more than 200 copies).  Then we will help you to develop a marketing plan for your books if your end goal is to sell them to the reading public.
Not only can Waypoint Press and Marine Publishing prepare your manuscript but our parent company, Bruce Kemp Photography, can create award winning photographs to illustrate your work.
Subjects don't matter. They could be your grandfather's war memoire; the story of your family's arrival in Canada; Aunt Irma's prized recipes in a professional looking cookbook; your historical society's history of your town or region; a how-to book for hobbyists. Face it, the possibilities are endless.
To help you get started, we will be presenting a series of free seminars to acquaint you with the things you need to know to make any self-publishing project go smoothly. Watch our website for locations, dates and times.